Finding the best dentist for your particular needs can be challenging, finding the best "emergency dentist" is an even harder task. Many dental clinics do not have the resources to offer full emergency services.
How to find the best emergency dentist, "near me"!
If you're looking for a dentist in your area, it's best to also check and see if they can handle emergencies as well! If you Google terms like "emergency dentist near me" then you will see a list of clinics that are aimed specifically at handling emergencies. If you see a clinic on the first page, they also take their SEO seriously as well. The biggest differences between an emergency dental situation, and a regular situation is urgency and severity. A broken tooth, for example, may not need to be fixed that night, but it should definitely be repaired within 24 hours of the break. If your current dentist can't handle 24/7 emergencies, then they may not be the dentist for you.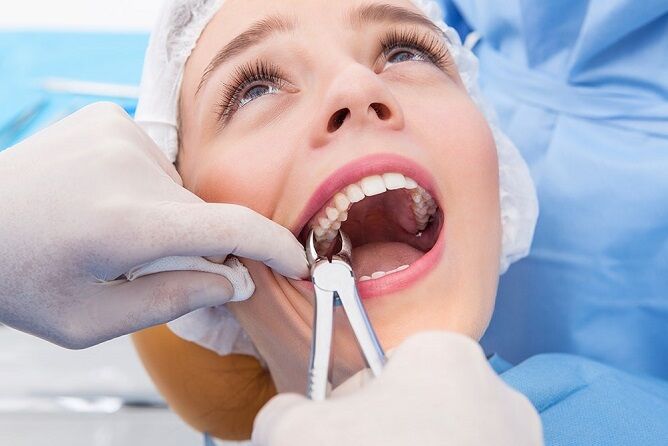 Local reviews for the emergency dentist
If you're pretty sure you've found an emergency dentist that fits your specifications, you should also make sure their current and ex-patients think very highly of them. There is nothing worse than having an emergency situation turn into something even worse because of bad dental practices.
The first thing you should do is check for reviews online on major sites like Google Maps, and Yelp. If the dental clinic has lots of reviews and their average is 4.5 stars or higher, than it's probably a safe bet that they will do a great job in a stressful situation. Make sure to read the reviews to, you'll want to check and see that they are legitimate ratings
Is the emergency dentist available 24/7 – 365?
An emergency dental situation is most likely going to happen when you least expect it, you should make sure the
emergency dental clinic
is open 24/7 – 365! It won't do you any good if the clinic will take a week to book you in because they are closed for a Christmas vacation. This is where it will help to go to a bigger clinic that has more resources and better hours.
Do you have an emergency dental situation right now?
Do not hesitate to call us! If you are experiencing severe discomfort, pain, or unsure of what the issue is, call us immediately!
What is their emergency experience?
Do they offer a full suite of dental services, or will they refer you for more intense operations like root canal therapy? If the dentist has training in multiple areas, and lots of experience, then they are going to be significantly more capable than a newer dentist that is fresh out of dental school. If you are unsure of their experience and qualifications you can always ask the clinic staff when they are most likely to going to refer you to a specialist. Specialists are generally more expensive than a general dentist because of their enhanced training, so if you are always being referred, you might be spending more than you need to. Not to mention, you will have to find your way to the specialist's clinic that may be harder to get to than your chosen dental clinic.
You can see a list of our emergency services.
What do their emergency services cost?
Dentists don't just price their services at random. There is a general price guide released by the Alberta Dental Association, this
guide
gives an estimate on what they believe the prices should roughly cost. Most dentists (as much as 97%) price their services at or higher than the guide, according to surveys taken by the ADA. This is due to lots of reasons, however, at Smiles Dental Group, we ALWAYS price all of our services below the guide because we want to give the best value to our patients. In an emergency dental situation, you shouldn't be left wondering if you got the best available price for the service you needed.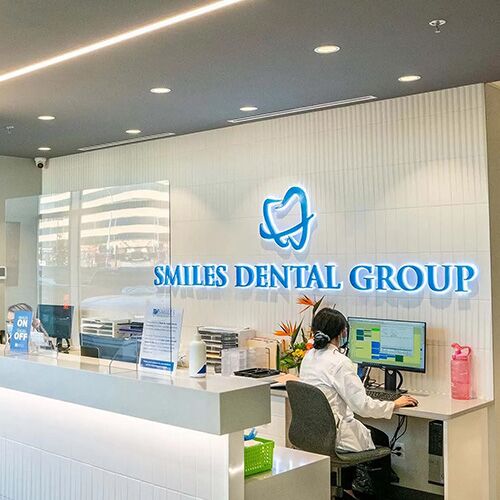 How is the dental clinic's customer service?
The end result isn't always the only thing that matters, especially when you have a stressful situation. If the dentist does not treat you well, or their staff well, you should definitely consider finding a new dentist because a little respect goes a long way. If they don't take the time to treat you with respect and compassion, then what does that say about their ability to do the job well? Even in a situation like an emergency, you shouldn't ever feel uncomfortable about calling your chosen clinic because of how you're treated. If you're wondering what signs to look for, check to see how the dentist treats their staff, if they don't treat their staff well, they most likely won't give the customer service you deserve.
Frequently asked questions