Become A Patient Today
Quality, Affordability, Convenience.
Smiles Dental Group has been caring for patients since 2008. It is the largest, solely, and locally owned dental practice based in Edmonton. We offer convenient, affordable, quality dental care to our patients at all 7 of our locations in Spruce Grove, St. Albert, Sherwood Park, and Edmonton.

Our dental services include a large selection of services in general, cosmetic, and emergency dental services. You can also ask about our patient perks such as, free whitening kits, direct billing, and responsible COVID practices!

We keep our patients as safe as possible, so all of our clinical staff are 100% vaccinated! Want to become a patient? Please fill out the contact form, or call us.
What Smiles Dental Group Has To Offer You
Quality
We provide quality dentistry and patient care for all of our patients. One of our main goals is taking care of your oral health and that's a team effort. Our team will do their best to keep your oral health optimal. Our dentists strive to meet or exceed clinical standards of care.​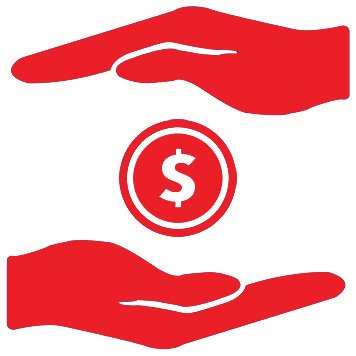 Affordability
97% of Alberta dentists charge fees at or above the Alberta Fee Guide. We charge BELOW the guide! Need financing? We have plans for that! We also direct bill virtually ALL insurance plans, then we collect payments from your insurance, so you'll pay only the remaining co-pay.
Convenience
All of our clinics at Smiles Dental Group have evenings and weekends! This means you won't have to miss school, or work, while you visit the dentist! We also have a clinic that is open 7 days/week, to make dental appointments as easy to schedule as possible.
Emergency Toothache
A toothache is pain that you feel in or around your tooth. Most often, toothache pain is a sign that there's something wrong with your tooth.
Root Canal Therapy
In severe cases of tooth decay or trauma, dental pulp can become infected or inflamed. This condition known as pulpitis or necrotic pulp.
Broken Teeth
A tooth fracture is a break or crack in the hard shell of the tooth. The treatment will depend on the severity of damage to the tooth.
Tooth Extractions
Dental extractions are the last resort in many cases; unbearable pain, irreversible damaged tooth, or severe tooth decay, the tooth may need to be extracted.
Dental abscess
A dental abscess is a localized infection associated with a tooth. This can be caused by tooth decay, broken teeth or extensive periodontal disease...
Wisdom Teeth
Wisdom teeth that usually come in during your teens or 20s may need to be extracted. If your wisdom teeth are causing pain, are infected, impacted or decayed.